DevvStream Launches American Carbon Registry-Aligned Program for Reducing Methane Emissions from Orphaned Oil and Gas Wells
The recent publication of the American Carbon Registry's wellbore capping methodology enables DevvStream to open the Program to states, provinces, federal agencies, private entities, and indigenous nations with orphaned wellbores present on their lands
VANCOUVER, BC, July 17, 2023 — DevvStream Holdings Inc. (NEO:DESG) (OTCQB: DSTRF) (FSE: CQ0) ("DevvStream" or the "Company"), a leading carbon credit generation company specializing in technology solutions, is pleased to announce the launch of the Orphaned Oil and Gas Well Sealing Program (the "Program"), in accordance with a recently established methodology created by the American Carbon Registry (ACR) and in collaboration with DevvStream's technology partner TS-Nano. Designed to accommodate hundreds of ongoing sealant projects—with every project including up to 200 wellbores each—the Program aims to address the problem of orphaned wellbores, estimated to number in the several millions across the US alone(1).
DevvStream unveiled the Program during a live presentation to representatives of over 20 states during the National Association of State Trust Lands (NASTL) annual conference held on July 11 in Santa Fe, New Mexico.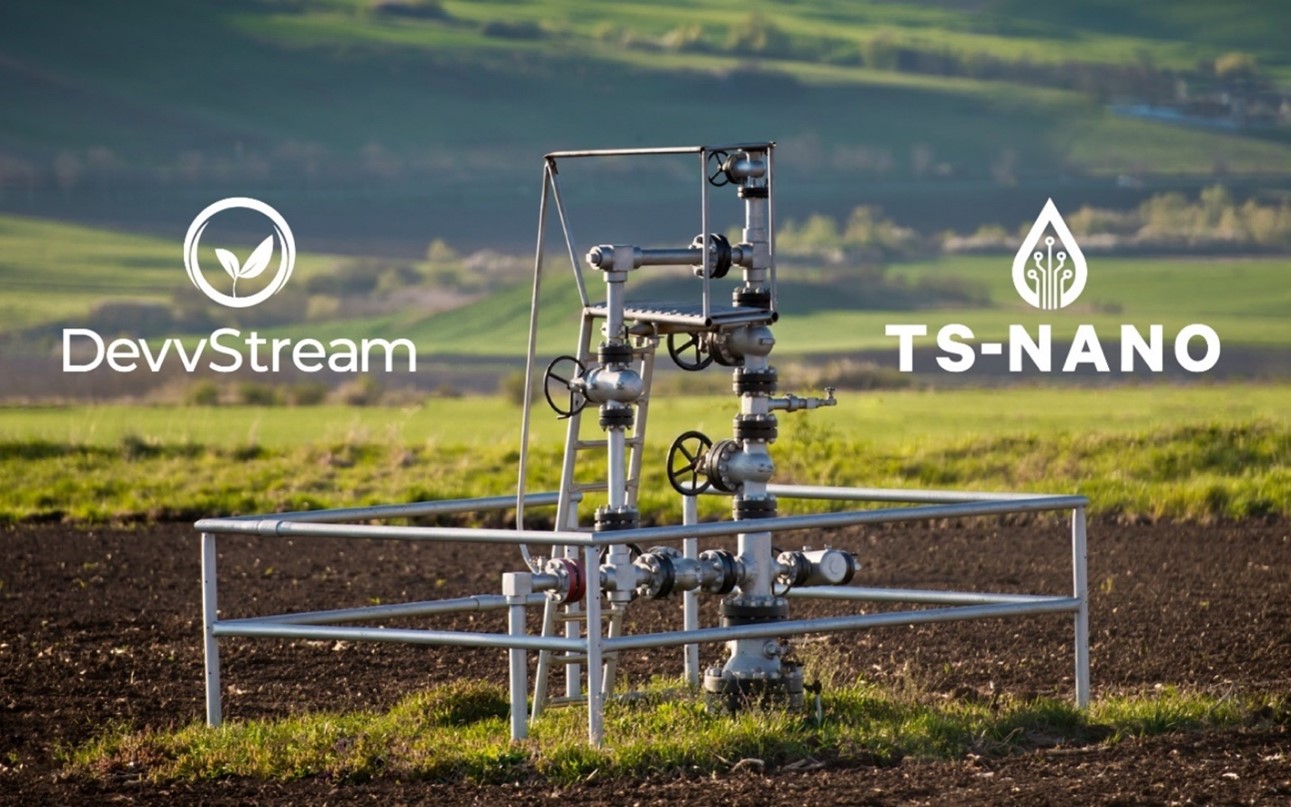 Orphaned wells are inactive, unsealed, and without a solvent owner of record, resulting in millions of metric tons of CO2-equivalent emissions annually. Eliminating these methane sources has the potential to reduce climate risk substantially. Moreover, because the Program was developed in alignment with ACR's published methodology, it adheres to the eligibility requirements and accounting framework required for the generation of high-quality carbon credits.
In anticipation of the Program's launch, TS-Nano has reached several critical milestones, including the successful sealing of a dozen wells, the hiring of new field service personnel, and the establishment of a dedicated facility in Hobbs, New Mexico to serve the Permian Basin, the largest oil-producing basin in the United States. Within the Program's structure, TS-Nano will assume the role of certified methane testing professional in accordance with the ACR methodology. DevvStream expects to implement a hybrid financing model where both the Company and outside partners provide the capital necessary to address the wells registered in the Program.
"Orphaned wells represent a serious climate concern," said Sunny Trinh, CEO of DevvStream. "In addition to greenhouse gas emissions, unplugged wellheads create a variety of other hazards as well, including groundwater contamination, soil degradation, and ecosystem damage. Now that the American Carbon Registry has approved a methodology surrounding quantification, monitoring, reporting and verification, we are uniquely positioned to tackle this issue while generating carbon credits that will provide a valuable asset in the world's progress toward Net Zero."
Upcoming Webinar
DevvStream's management team will be presenting the latest corporate update in a live webinar taking place on Thursday, July 20th at 9:30 AM PT / 12:30 PM ET.

To register for the event please click the link below. Participants are encouraged to submit any questions for the Company prior to the event by emailing info@fcir.ca.
Register: https://event.webinarjam.com/register/213/nvnpwsrq
About TS Nano
TS-Nano is a technology and manufacturing company based in New Mexico that designs and manufactures nano-modified polymer sealants along with the engineering to monitor and solve leaks in the most challenging conditions. TS-Nano sealants are developed with superior durability and penetration characteristics to meet the most stringent performance requirements. TS-Nano and its highly experienced management team hold numerous patents in the field of nano-technology, cement and polymers. For more information, please visit www.ts-nano.com.
About DevvStream
DevvStream is a technology-based sustainability company that advances the development and monetization of environmental assets, with an initial focus on carbon markets. DevvStream works with governments and corporations worldwide to achieve their sustainability goals through the implementation of curated green technology projects that generate renewable energy, improve energy efficiencies, eliminate or reduce emissions, and sequester carbon directly from the air—creating carbon credits in the process.
On Behalf of the Board of Directors,
Sunny Trinh, CEO
For further information please contact:
Focus Communications
Tel: +1 647 689 6041
Email: info@fcir.ca
Disclaimer
This news release contains forward-looking statements, including statements that are not historical facts. All statements other than statements of historical fact included in this release are forward-looking statements. The reader is cautioned that assumptions used in the preparation of any forward-looking information may prove to be incorrect. Events or circumstances may cause actual results to differ materially from those predicted, as a result of numerous known and unknown risks, uncertainties, and other factors, many of which are beyond the control of the Company, and which are described in the Company's public filings available under its profile at www.sedar.com. The reader is cautioned not to place undue reliance on any forward-looking information. Forward-looking statements contained in this news release are expressly qualified by this cautionary statement. The forward-looking statements contained in this news release are made as of the date of this news release and the Company does not intend to update any of the included forward-looking statements except as required by Canadian securities laws.
Resources: